Microtronix ESolutions will be opening a new storefront on Monday, July 6 in Paulding County! The store will be located at 103 W. Perry Street in Paulding. They will be open Monday through Friday 1-5 pm for computer equipment drop-offs and purchases to local Paulding residents. Microtronix will review business and add hours and staff as the location grows.
Microtronix offers many different services through three divisions: IT, Hosting, and Website Design/Development. Through the IT Division, they do offer equipment sales including; PC's, MAC's, computer parts, upgrades, printers and more. They also offer computer and system repair. They provide business and industrial networking and cabling, along with enterprise-level networking equipment and installs. Microtronix offers IT support services for both business and personal use. They currently provide business to business remote support for customers as far away as Toledo!
From their Hosting Division, they provide dedicated servers for hospitals, banks, and other businesses to run off-site replication services, website hosting, business email hosting, virtual servers, and domain registrations. They are an accredited ICANN Registrar. Future plans include opening a data center in 2020 at a site yet to be determined!
From the Website and Development Division, Microtronix offers website design and e-commerce stores. They also provide custom software development for businesses. They work to help you with mobile app development for Android and iOS, logo design, search engine optimization, and online marketing, in addition to Google and Facebook Ad Management.
Starting the business in February 2001, they moved to their main Ottoville, Ohio offices in 2017, owner Joel DeVenney has built the business through dedication to both large and small customers, adjusting to their individual technology needs as necessary. Joel and his team have developed a large network of providers for each of the aforementioned divisions of service. With this network, if a customer's IT service is not able to be internally fulfilled, one of their network providers can assist. The goal of Microtronix is to grow into a one-stop-shop for all IT needs, using all sources available to make this happen.
The Ottoville store will continue to carry the 8 am-5 pm hours with all services available by phone or in person, business services are available at their main offices during the hours stated.
Check out their corporate website at microtronixesolutions.com or their IT division at microtronix-tech.com. You can reach Joel and his team locally by phone at 419-458-2880 during the main office regular business hours, or you can contact them by email sales@microtronix-tech.com.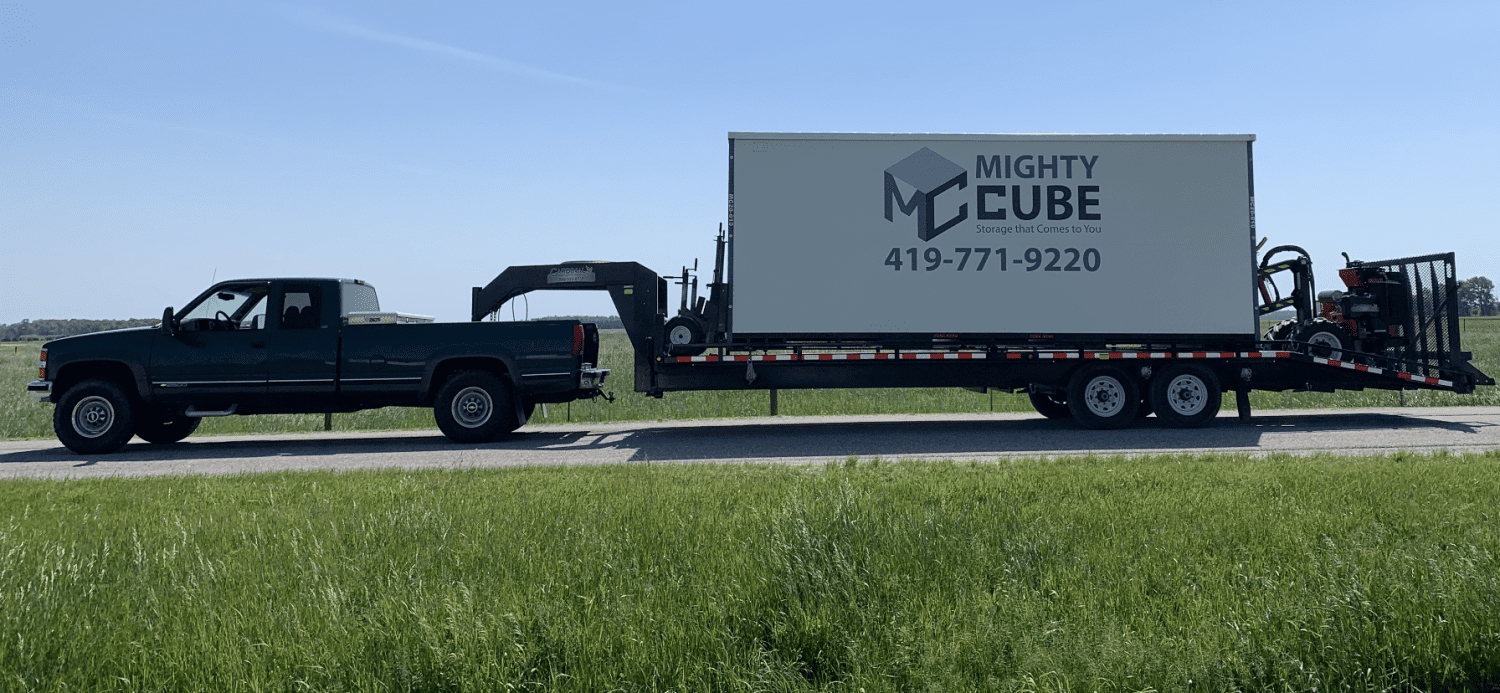 Paulding, Ohio welcomes Mighty Cube, LLC, a new business owned by Chad Manz and Klint Manz.  Chad and Klint believe that everyone should have their own personal garage and have an opportunity to organize and enjoy your home to the fullest.  They look forward to serving Paulding County and surrounding areas as a portable storage business that will deliver storage solutions to your doorstep.  Your Mighty Cube is a convenient and efficiently sized portable storage container measuring 20 feet long by 8 feet wide by 8 feet tall.  Mighty Cube on-site storage will give you convenient access to your belongings while you remodel your home, move to another home, spring clean or reorganize, or just need additional space.   With state of the art delivery equipment, your portable storage cube can be placed wherever you would like, whether in your driveway or your backyard.  You can fill up your storage cube and store it at your site or Mighty Cube can pick it up, store it for you at their location, and deliver it at a later date when you are ready for it.  Both short and long term rental solutions are available and, if you find that you can no longer live without your personal garage space, purchase options are also available.  You can visit Mighty Cube's website at www.mightycubestorage.com or contact them by email at info@mightycubestorage.com and by phone at 419-771-9220 to reserve your storage cube today.
New Local Pressure Washing Services
Oakwood, Ohio – Despite recent changes in the local economy, a new business is unfolding in Paulding County.  BND Pressure Washing Services was established in 2019 after owner Brandon Woodruff, a 2006 graduate of Paulding High School, returned home from a 12-year career in the United States Army.
Hired to work full time in a Defiance County manufacturing facility, business came to a grinding halt for the facility with the COVID pandemic outbreak.  With the general population confined at home and having time to review their property, Brandon found that his pressure washing services were now in high demand.  Whether it was power washing green mold off house siding, washing barns, roofs, garage doors, driveways or sidewalks, everyone was looking for a fresh and new look, without the new cost, through this commercial cleaning option.
BND Pressure Washing Services, named after Brandon and his two sons Noah and Dalton, have been providing power washing throughout northwest Ohio and eastern Allen County Indiana.  Having already completed jobs in Paulding, Defiance, Putnam, Van Wert and Allen County in Ohio, it is not surprising to hear that the positive referrals about this new, green earth friendly company, are being shared.  BND uses high quality detergents that are both eco-friendly and biodegradable.
As a veteran of the armed forces, Brandon also believes it is important to work in tandem with his dedicated and hard-working peers.  BND offers a Hero Discount.  A 10% discount of services is offered to any military personnel, veterans, police, fire, EMS or first responders.
Should you find the need to have a to have something of value pressure washed to return it to looking like new again, please remember to shop local and reach out to Brandon at BND Pressure Washing Service 419-604-3115.  BND Pressure Washing Services is "Open for business"
www.bndpressurewash.com
Spartech's Paulding, Ohio Plant Powers Up Plexiglass Production, Job Opportunities-  As Demand for Clear Protective Barriers Skyrocket During Coronavirus
With demand for clear barriers increasing during the Coronavirus, Spartech's Paulding, Ohio plant has swiftly pivoted to plexiglass, and now has plans to immediately hire fulltime employees. Spartech, a leading manufacturer of engineered thermoplastics and custom packaging solutions, has 15 manufacturing facilities in the United States including three in Ohio.
"To meet the increased demand for clear barrier materials in combatting the Coronavirus, we were able to quickly adapt our processes to start producing plexiglass," said Gary Buckland, Senior Plant Manager for Spartech's Paulding plant. "As a result, we are looking at hiring over 20 new employees."
Located in Northwest Ohio, Spartech's Paulding plant normally produces various thermoplastic polymer and high impact polystyrene materials, not clear acrylic (plexiglass). But in the "new normal," the Paulding Team nimbly shifted to producing plexiglass, which is used for sneeze guards and other clear protective barriers at grocery stores, retail outlets, schools and municipalities. The plant has already converted three production lines for plexiglass. In the meantime, business continues to accelerate.  In fact, just since this program started two weeks ago, the plant has produced enough material to equip over 4,000 grocery store cashier lines.
While the plant is looking to add 20 new employees, Buckland said that number could eventually climb to 40. Candidates with experience operating industrial equipment are encouraged to apply. Hourly starting pay ranges from $14 to $22 depending on the position and experience. Spartech's Paulding plant operates on four shifts: two daytime and two night. For more information on Spartech employment opportunities, click here.
Media Contact: For Spartech, Robin Terhark, Sr. HR Manager, 937.423.3346, robin.terhark@spartech.com
Paulding County COVID-19 Crisis Fund Application
Applications are now available for the Paulding County COVID-19 Crisis Fund grants to assist businesses in Paulding County with relief due to the COVID-19 pandemic.  For the past month, United Way and the Paulding County Area Foundation have marketed a donation relief fund called the Paulding County Ohio Crisis Fund. The fund was established in cooperation with the Paulding Area Foundation and United Way of Paulding County to assist those businesses in need due to the pandemic.  Monies received in this fund will be dispersed through the Paulding County Economic Development Office.
All funds were locally donated with the premise of helping local businesses overcome and survive the statewide shutdown for the COVID-19 pandemic.  In an outreach effort to help as many local businesses as possible, every dollar collected will be dispersed back into the county in the form of grants to Paulding County-based businesses.  This is a 100% grant.  Repayment of the grant is not expected as a grant is defined as a sum of money given by a government or other organization for a particular purpose.
Any business that has been affected by the Ohio statewide shutdown for the COVID-19 pandemic may apply.  Applications can be found on the PC Economic Development website www.pced.net under the "Incentive Programs" tab or picked up at the PCED office at 102 E. Perry Street, Paulding, Ohio 45879.  All grant applications must be filled in completely and must be returned to the office or postmarked by June 30, 2020.  Fund disbursement amounts will be based on the final donation amount collected and the number of eligible applicants.  The intended purpose of this grant is to help offset mortgage, rent, and/or utility bills. Questions about the grant application can be directed to Tim Copsey, PCED Director at (419)399-8282.
Individuals or businesses can still donate to the relief fund, as there is still time.  Please send a donation to the Paulding County Area Foundation, 101 E. Perry Street, Paulding, OH 45879, and indicate Crisis Fund Donation. Questions on the donation fund can be directed to Lisa McClure at (419)399-8296.
Taylor Made Glass Systems, Payne, OH has announced a $1.5 million investment in new digital printing equipment and the addition of two glass fabrication and cut lines.  Additionally, a portion of the company's windshield assembly business will come to Payne from the sister plant in Kendallville, IN.  These exciting changes bring with them an additional 40 jobs to Paulding County.
Taylor Made Glass Systems is is owned by Lippert Components, Inc.  They are a wholly-owned subsidiary of LCI Industries (NYSE:LCII) head-quartered in Elkhart, IN.
KAUSER Excavating, LLC Septic Service – Kauser excavating has purchased a truck to offer local septic system pumping for existing septic systems.  The truck is also equipped with a sewer jetter to be able to clear any plugged sewer lines.  Ben and his staff will continue to handle the daily operations of running the pumper truck, but there is opportunity to grow and hire more employees if the demand warrants the need.  The new Kauser septic service is currently available in Paulding, Putnam, Defiance, Van Wert, and Williams Counties.  They are additionally working to obtain an Indiana license as well. You can contact Kauser Excavating & Septic at 419-769-9969 or kauserexcavating@gmail.com 
Growth Fitness of Paulding is a new 24 hour gym facility in the Paulding Place Shopping Center.   Owner Kass Chestnut comes to Paulding County form the Delta, OH area where he has previously offered personal excercise and training programs.  Kass is hoping to grow the Paulding County business by being the first 24 hour operating gym in the county.  You can find the complete pricing and all membership options at www.growthfitnesspaulding.com or by calling or texting 419-785-6411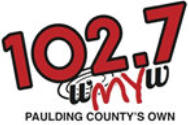 WMYW 102.7 FM officially is Paulding County's only locally owned & licensed radio station. MY102.7 FM is owned by Joe B. Barker of Antwerp, Ohio. Joe says, "We will be playing classic rock including the Beatles to Bon Jovi.  We're in the process of building a studio inside the existing concrete structure at the broadcast tower on Road 176 west of LaFarge.  I'm excited about giving our local schools and county local events a spot light."
Just recently the station has added a sports program segment that includes updates and information about all three county school systems Antwerp Local, Paulding Exempted Village and Wayne Trace Local.  There are also highlighted segments each Saturday morning on My102.7 Sports. Check it out today at 102.7 FM.
Paulding Ace Hardware has invested in a new Sales, Service & Rental Center at 1251 N William St in Paulding, Ohio. Tom Sinn and his staff are now selling a complete line of TORO lawn and garden equipment and servicing all makes of lawn and garden equipment. They have a complete line of STIHL products for both homeowners and commerical users. The new rental center has a wide range of items from table and chairs to small excavating equipment for rent. They are open Monday – Saturday from 7:30 AM to 7:30 PM and Sunday 11:00 AM to 4:00 PM. Phone 419-399-3136. Their E-mail address is pauldingacehardware@yahoo.com. Like them on Facebook: Paulding Ace Hardware.
Paulding County Fairgrounds Fund Through the great work of a dedicated committee of volunteers with the Paulding County Fairgrounds Fund and the generous donation of time, materials and money from many donors, this project has now been completed. The 4-H youth of Paulding County that exhibit swine, lambs, goats, and poultry will benefit from these new buildings for many years to come. The buildings will be a great resource for other events that are also held at other times of the year at the fairgrounds. If you would like to donate to the Paulding County Fairgrounds Fund please send your donation to the Paulding County Area Foundation at 101 E Perry Street, Paulding, Ohio 45879. If you have any questions please contact Lisa McClure, Executive Director with PCAF at 419-399-8296.